S U M M E R   P R E S E N T A T I O N 

in the white8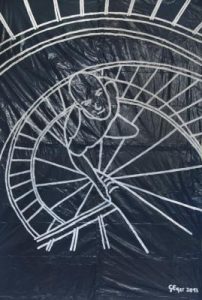 Georg Eger, Me in a spiral staircase, 2013



opening July 11, 2013
duration Aug 31, 2013
During the summer months, a new installation by Austrian artist Georg Eger exploring issues of fractured identity will be on display. 
Korean artist Miye Lee presents a self portrait in the white8 for the first time. 
The white8 SHOWROOMS/Villach present acclaimed Serbian artist Dragan Zdravkovicwith his successful show "Neon Lights".
Open by appointment.
We wish you a great summer and hope to see you again at the end of August.